News and updates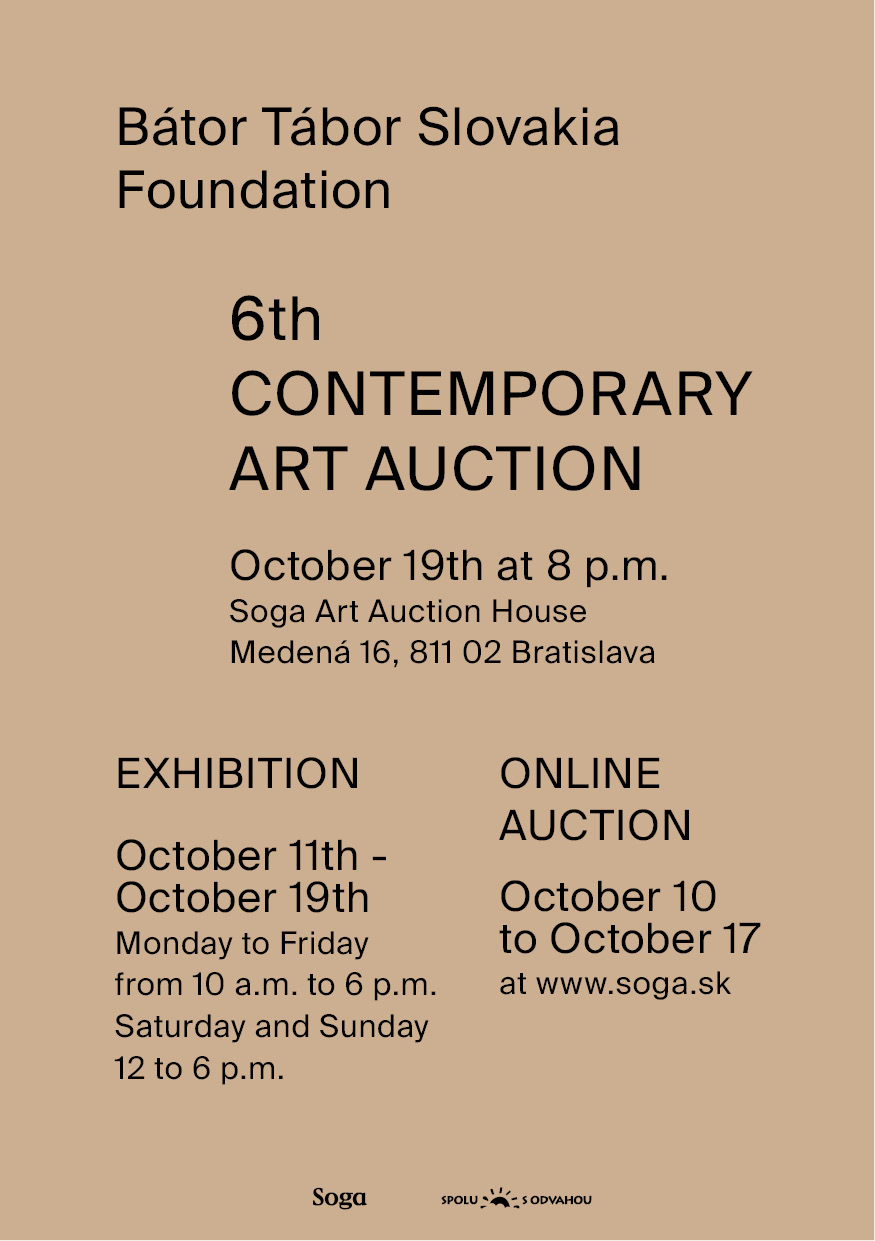 Dear friends,
We are honoured to invite you to the 6th Contemporary Art Auction of Bátor Tábor Slovakia Foundation which will be held on October 19, 2023 in Bratislava.
Furthermore, our live auction will be enhanced with the possibility of phone bidding and absentee bids, and it will be preceded by a 10-day long exhibition with the option of online bidding.
Exhibition
October 11th – October 19th
Monday to Friday from 10 a.m. to 6 p.m.
Saturday and Sunday 12 to 6 p.m.
Online Auction
October 10 to October 17, until 9 p.m. at www.soga.sk
The event will provide a unique possibility of exploring the greatest examples of contemporary Slovak art.
You can look forward to artists such as Roman Ondak, Žofia Dubová, Emília Rigová, Péter Szalay, Ján Berger or Milan Adamčiak.
Artists' recommendation and final selection of the presented items was done by our advisory board consisting of art historians and curators Nina Gažovičová (SK), Krisztina Hunya (HU), Michala Frank Barnová (CZ) and Július Barczi (SK).
The revenues of the event will help the foundation's long-term mission to support mental health of seriously ill children and their families. Generous support from you and the artists allows us to offer our therapeutic programs free of charge!
Together, we help children fighting a serious illness regain their strength, courage and joy. 
Please, save the date and join us,
Bátor Tábor Slovakia team